Whether your organization talks about reducing physician burnout, creating wellness, or optimizing the EHR for provider efficiency and satisfaction, meaningful work clusters around a few of the same critical areas, each relating in some way to the EHR, continuously cited by physicians as the #1 reason for burnout and administrative exhaustion.
As prominent physician and writer Dr. Atul Gawande is now somewhat famous for stating in his New Yorker article, "the system that promised to increase physicians' mastery over their work has, instead, increased their work's mastery over them."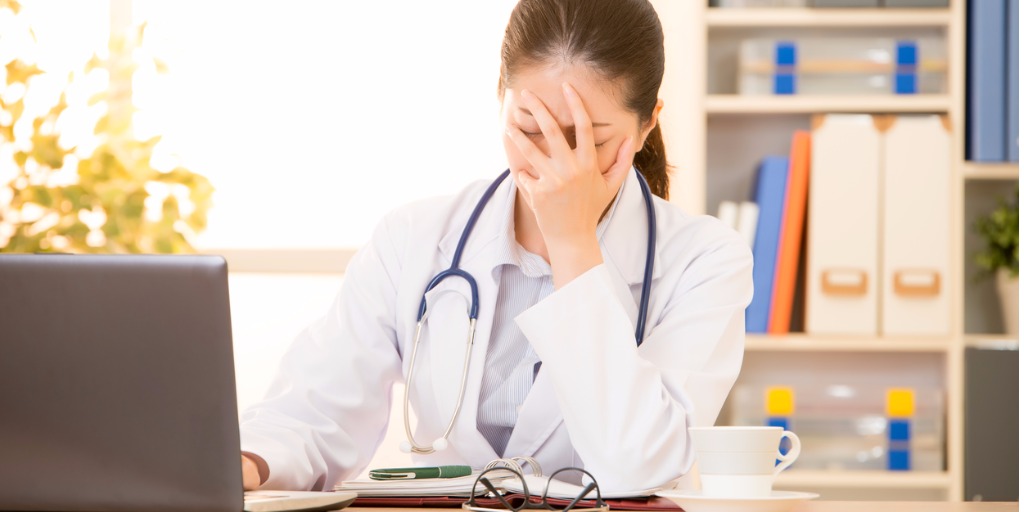 While design and programming of the EHRs themselves certainly contributes to difficulties faced, we won't address that aspect of the equation today. Instead, we highlight 5 major factors surrounding the EHR that, when given the proper attention, have proven impacts to levels of provider satisfaction and efficiency.
Training. The bottom line is that it is far more impactful than anyone likes to admit. The KLAS Arch Collaborative cites it as the #1 predictor of physician EMR satisfaction. Organizations may think "just new software, no big deal" and staff may think "I'm smart, I'll pick it up, this is a waste of time", but both end up worse for it. EHRs today are simply too complex. Navigating them without (purposeful and adequate) training is like trying to complete your yearly taxes without forms, questionnaires, or accountants to steer you through.
Personalization. After getting the essentials down, this becomes the next crucial step, and often one that is undervalued or simply gets lost in the shuffle of work. But we can help to make physicians feel like the system is their own, that it is intelligently configured to meet their needs and their processes, or at least so it is not working against them.
Optimization. There's simply no getting around it – the more the system is kept up to date with latest features, functions, and intelligently configured solutions, the higher the levels of satisfaction and efficiency that are reported.
Culture. That's the trendy way to state it, but think of it also as your engagement factor. Places that have created provider and practice outreach initiatives or liaison programs in order to better their support have figured out just how important this is. Being proactively and consistently engaged with your physicians goes a long way, as does listening and following through on their requests.  Doubling down on this notion are organizations who have their CMIO or Physician champions in the trenches week after week, helping their colleagues and constantly striving for progress.
Technology/Automation. We'd be remiss not to round out the list here, if for no other reason than its rapidly growing importance. We are now on the doorstep of reliable and impactful Natural Language Processing (NLP) technology, new AI and App capabilities that are ripe for integration with the EHR. But even with these promising technologies aside, ensuring that your providers have a full spread of current best practice tools at their fingertips can save them hours and hours of time. Make sure that dictation and transcription processes are as seamless as possible, that common EHR features are quickly available via phone or tablet, and that system mechanisms (speed buttons, templates, etc) are automating work and data to the extent possible.
We hope that you take time to reflect on these as avenues, as they can generate positive and lasting impacts on your provider community. The comments herein only begin to scratch the surface – we could spend hours talking through any one of these topics or others (Data/Informatics, Legislative Complexity & Burden, Virtual Visits). Great shifts are possible. We can flip the script on the epidemic of provider burnout, but it takes integrated, purposeful work. Toward that end, we've helped staff achieve up to 25% reduction in clicks, and up to 2 hours saved per day in both the hospital and ambulatory setting. We'd love the opportunity to speak with you about your provider challenges or initiatives, and to help show you what can be achieved when you focus on the right things. Check out our other recent posts on system dataand inbasket, or send us a messageto schedule time to discuss how we might help providers in your community become more efficient.